GOM3 Well Logs
The Well Logs option is available when hotlinking on wells or completions. All well logs, both images and digital files, have been integrated into GOM3.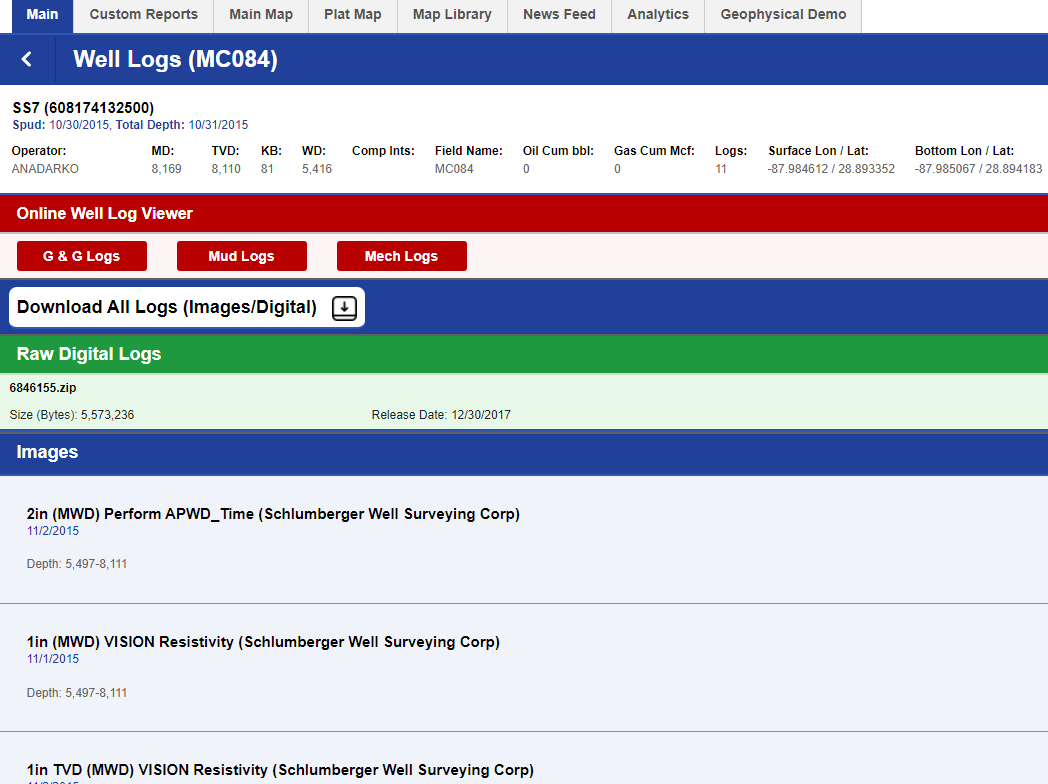 As shown above, there will be four sections. The top section in red allows those with the GOM3 Analytics Addon to view the primary log curves of each type online, within a browser. More information on the viewer is available here.
The second section, in blue with the white button, downloads any and all log files, both images and digital. The third section, in green, downloads digital files individually. The fourth section, in blue, provides a couple of previews of each image, along with the download of the TIF image.